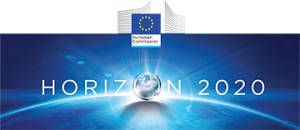 The chemical industry in Europe faces stiff competition as it fights to strengthen its position in the global market place. Europe's greatest asset is its human capital, but the people working in such a technology-based environment, with the rise of the "smart factories" of Industry 4.0, need to be very well qualified. The situation of yesteryear, where a person could be trained to carry out a job for the whole of his/her career has long since gone; now the situation is one of developing skills and competencies, but then being able to adapt, re-learn and be able to cross sectors and disciplines in a world of work that is dynamic and subject to constant change.
Continuous professional development, the stimulation of creative thinking and the motivation of youngsters for science & technology are high on the EU's agenda. Recent developments in immersive learning technologies are providing exciting new tools for teaching and training programmes, yet they remain underutilised in science & technology education, and nowhere is this more true than in the field of chemistry and chemical engineering. CHARMING, the European Training Network for Chemical Engineering Immersive Learning, takes on this challenge by developing learning strategies, content and prototypes for the application of games and virtual/augmented reality for motivating, teaching and training children, students and employees in chemistry, chemical engineering and chemical operations. The inter-sectorial and interdisciplinary CHARMING ETN consists of leading universities and industry participants and trains 15 ESRs in the areas of innovative chemical engineering, instructional psychology & pedagogy and immersive technology. CHARMING's success is based on integrating these three areas in order to provide Europe with its highly trained young experts who are ready to help motivating, training and integrating the next-generation human capital of the European chemical industry and beyond.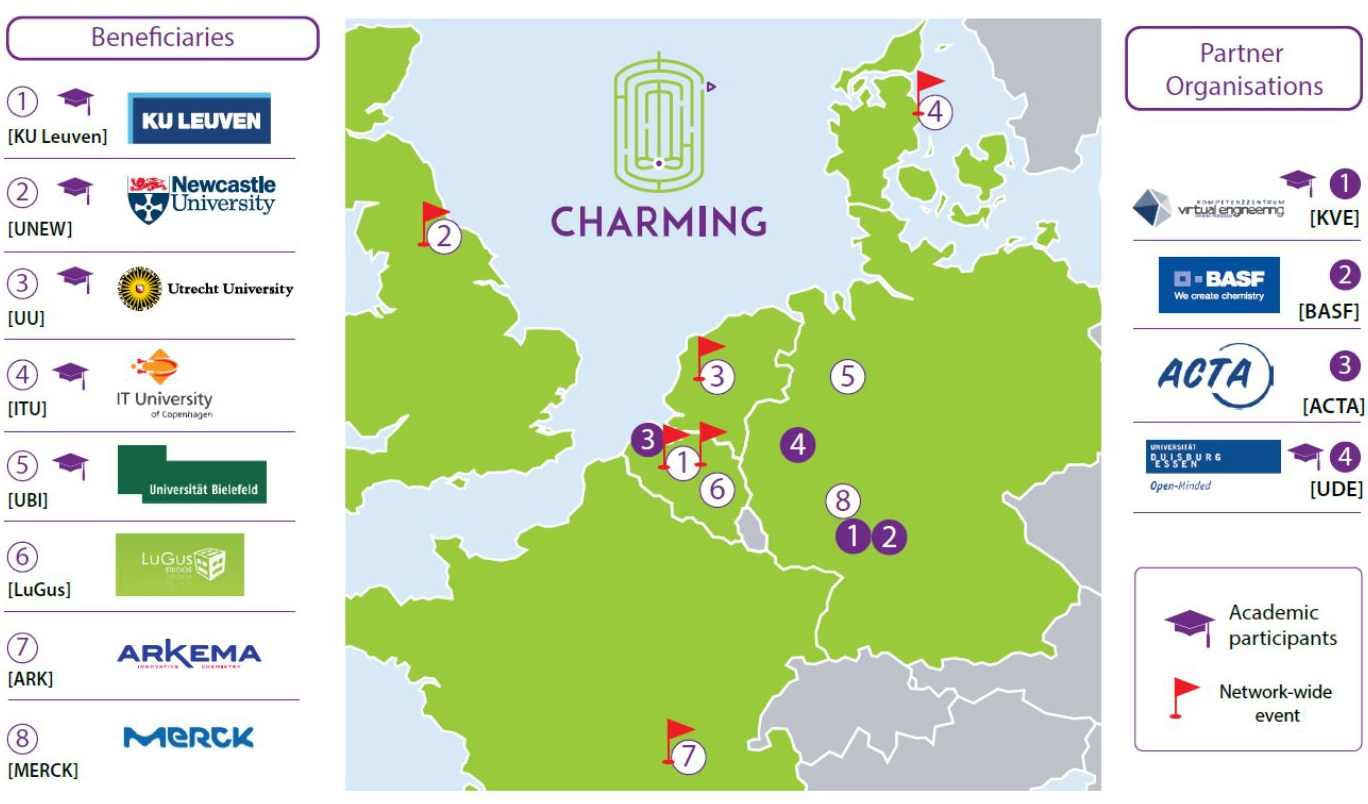 8 Beneficiaries (with 3 from industry) in 6 countries (Belgium, Germany, Netherlands, UK, Denmark and France) and 4 Partner Organisations (with 2 from the non-academic sector) in 2 countries (Belgium and Germany)
CHARMING's objectives
The CHARMING project brings together chemical-engineering education and immersive learning technology, and builds on a sound instructional psychology basis. The cognitive model20,21, adopted by CHARMING is illustrated in the figure below. CHARMING focuses on motivation (curiosity-driven stimulus), teaching (learning environment) and training (continuous professional development): the crucial building blocks that together define the way that the working memory capacity and learning outcomes are effectively influenced.
CHARMING applies this vision to three age groups:
• Primary school and early secondary school (age 8–14), aiming at triggering curiosity and intuitive acquaintance with chemistry and chemicalengineering concepts, which are not necessarily supported by chemistry courses in school. Here, the motivation building block of the instructional model is targeted;
• Secondary school and university (age 15–23), aiming at an understanding of chemistry and chemical engineering, in conjunction with courses in school and university. Both practical applied chemistry sessions and the teaching of advanced courses (e.g., process intensification) are included. The teaching building block is targeted here.
• Lifelong learning and career development (age 23+), aiming at recruitment and continuous professional development in difficult-to-train process operations and Health-Safety-Environment (HSE) in a company. Here, we target the training building block.

Motivation, Teaching and Training in the Updated and Extensive Cognitive Load Model
Overall aim
CHARMING, the European Training Network for Chemical Engineering Immersive Learning, is a key instrument for  supporting the chemical process industry in their quest for talented and motivated employees of the future. The chemical
industry is facing a huge transition from conventional chemical technologies to novel, intensified processes, which requires motivating young people to develop an interest in science and technology, support students to study chemical engineering and train employees in dedicated situations. Currently, the conventional learning approaches are often oriented towards reproduction rather than understanding, repetition rather than creative design and traditional rather than out-of-the-box thinking. CHARMING's vision is that of playful learning throughout a person's life, where creativity is stimulated.
CHARMING trains 15 ESRs in the research-based development, use and evaluation of immersive tools for the education of chemical engineering, including novel chemical technologies such as process intensification.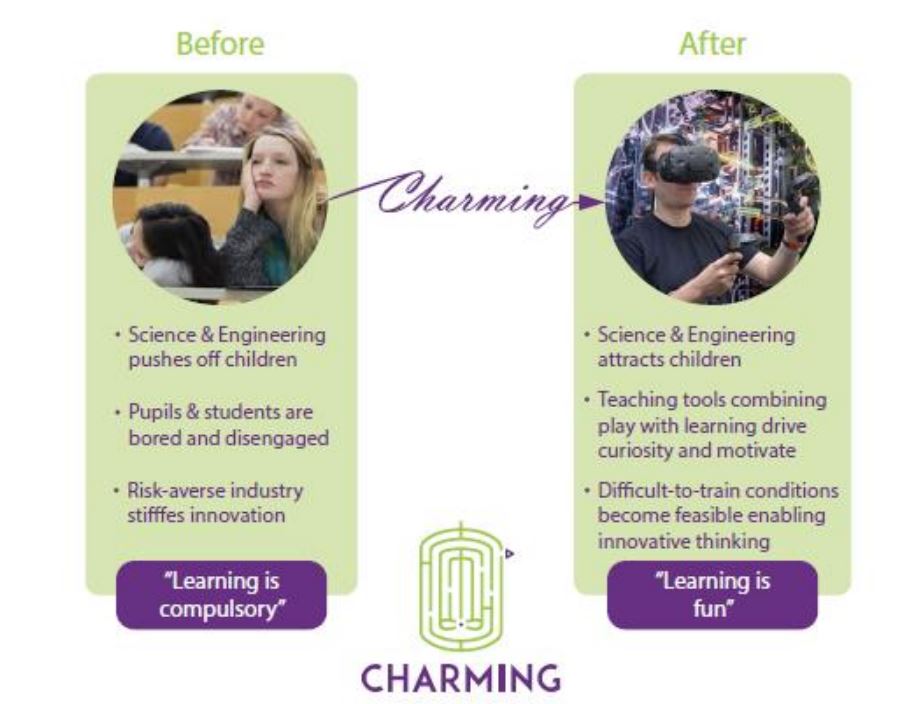 CHARMING's foreseen transition of chemistry and chemical engineering education