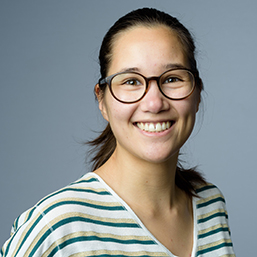 Sanne Van Loenen, ESR2 (LuGus Studios)
Sanne van Loenen is an early stage researcher for the ETN-Charming ERS 2 project. She will carry out research in game technology and focus on how it can be used to create an immersive experience for young children in the context of chemistry. This research will be conducted at LuGus Studios and in collaboration with KU Leuven.
Sanne has studied Physics at the University of Amsterdam, where she graduated her master degree in 2015. Here she carried out research in the field of colloidal science to study the relation between structure and material properties by confocal imaging. After university, Sanne worked as a consultant in a technical consulting company for one year. Yet, her interest in visualization with 3D modelling software and virtual reality, together with knowledge of material science and her joy to spark enthusiasm in people, drove her back to academia and into this PhD.