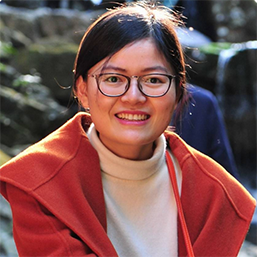 Yuanyuan Hu - ESR8
Yuanyuan Hu is a PhD student at Utrecht University. After obtaining BSc in Chemistry Education from Anhui Normal University and MSc in Chemistry from Zhejiang University in 2014, she went to teach Chemistry and Science at an IB school at Shanghai for 3 years and then tought Chemistry at a public school in China for 2 years.
Within MSCA-ETN CHARMING project, she studies instructional psychology for pupils and students. The objective is to investigate how interest, enjoyment and learning can be fostered by finding the balance between representational learning content and engaging gameplay in a game-based learning(GBL) environment for chemistry and chemical engineering in secondary school education with attention for different learner characteristics.
Play is an inherent in human nature. Everybody enjoys play. What if students learn though playing (eg. games)? What will happen if we create opportunities for students to play with AR and VR in chemistry class?
Playful learning and lifelong play is in our hands.